Only four pictures today, because for some reason I kept taking shaky pictures. On our walk today, my dad and I stopped by a hockey rink. I managed to grab two pictures that weren't completely blurry.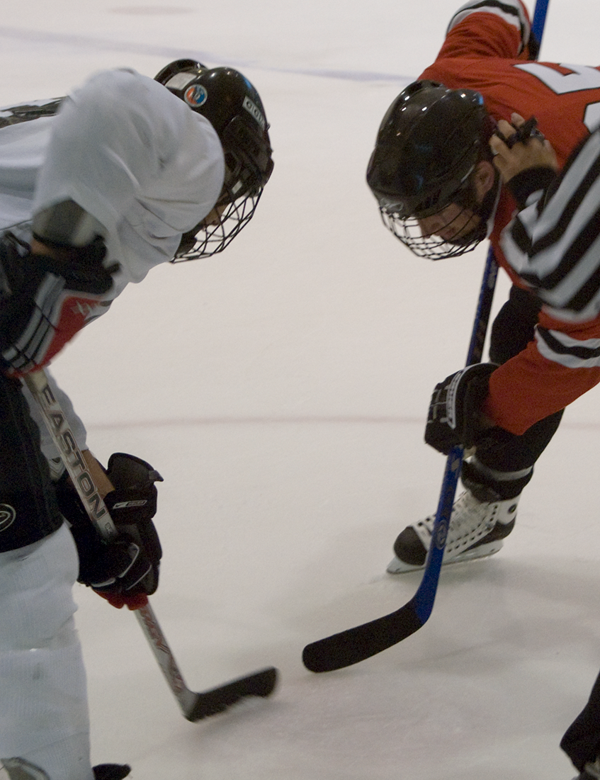 The composition of this picture is interesting to me, because the shape of the players draws the focus of the picture slowly to right between the two hockey sticks, where the action is about to happen. I think if I take pictures like this with a little more light in the future, they'll come out better. I guess that's what bracketing is for.
Because the goalie seems to be on a flat line, with the net, while the top of the picture seems slightly angular and more action-filled. Assuming the goalie's on the red team, he seems to have a tough night ahead of him. There's also that spotlight-thing on the ceiling that seems to be putting him more in the center and under more stress. The back of his helmet almost looks like a mask, like some sort of strange spirit-goalie guarding the ice rink.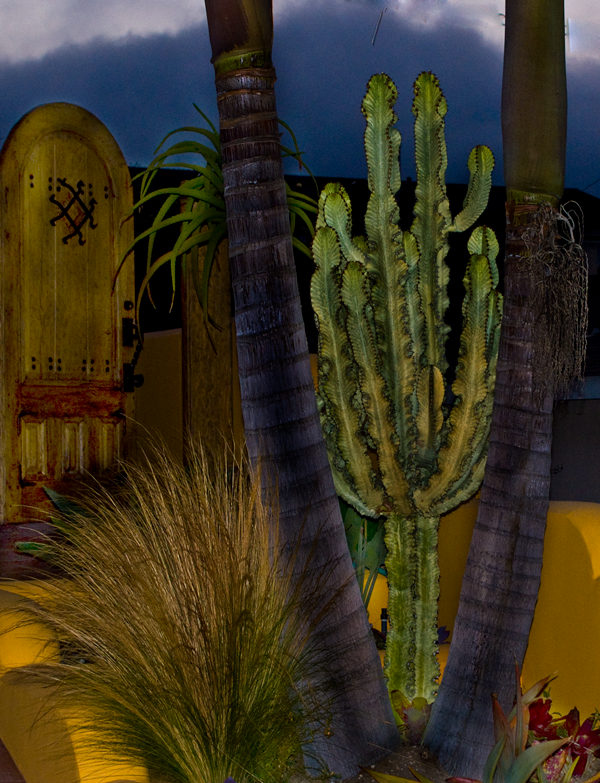 A huge fogbank was rolling in behind this picture like an unstoppable steamroller headed straight for downtown LA. I saw this cactus and decided that the lighting and colors (yellow, green, dark blue) were interesting and exotic. Maybe an hour earlier and I wouldn't have had to use a flash. I really don't like using a flash. I'm sure there are times and places for a flash, but to me a flash makes the picture seem like an excerpt from some twelve-year-old's MySpace snapshot album.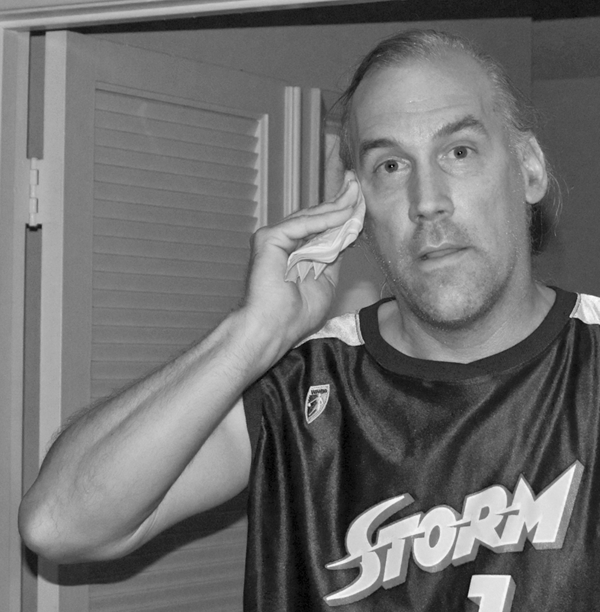 I think I'm going to have at least one black-and-white picture for each post. I got this great shot of my uncle right after he got home from a basketball game. Oh, wait... he just stopped by - here's another picture of him: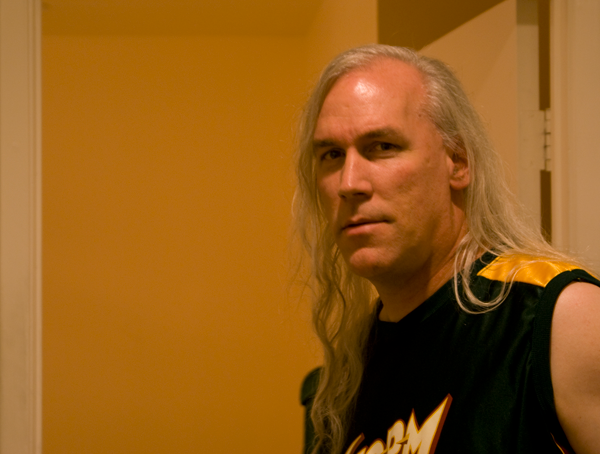 If you're looking at this picture on a good monitor, it's much more exciting - the background is an opaque orange, and the whole thing has a great color to it. I'll probably be taking some more pictures of him.
Taking pictures of people has always scared me. Friends, I'm fine with. It's when I go up to a complete stranger and ask if I can take a picture of them. Honestly, I haven't actually done this yet. Someday I will, and then I'm hoping you'll see some excellent portraiture. This was my last weekend in California, so we'll see what kind of pictures I take over the next week.
For now, enjoy the new week.
--Erty